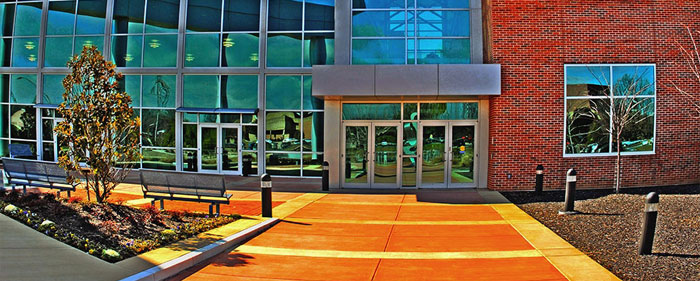 Purpose:

Transform the lives of individuals and develop the capacities of business, industry and the communities within the Chattanooga State service area and beyond through the power of technical and postsecondary education.
Standing:
Chattanooga State is nationally recognized for entrepreneurial initiatives, excellence in student support, curricular innovation, use of technology, and responsiveness to its community. The College is a leader in community, economic and workforce development, the use of advanced technologies in instruction, life-transforming support services based on a culture of care for all students and employees, and maintaining an environment of open access to learning where high academic standards and personal integrity are prized. Chattanooga State affords equal opportunity to all persons.
Commitments:
Chattanooga State is committed to these objectives:
Selecting and supporting faculty and staff members known for superior teaching, applied research and professional service.
Encouraging all employees to grow personally and professionally and create community awareness of their capabilities.
Providing educational programs and services that are of high quality, timely, created through scholarly program design and are responsive to community needs.
Instilling a desire for lifelong learning and a love of knowledge in all members of the College family.
Fostering a climate of success for all students through counseling, support groups, financial aid, career planning, advisement, library facilities, laboratories, tutoring, co-curricular activities, sports and recreation.
Ensuring that all of these mission commitments are publicly accountable and accomplished through the careful utilization of resources, strategic planning, financial controls, employee professional development, publicprivate partnerships, and alternative funding, where possible.
Description:
Chattanooga State is a comprehensive, regionally accredited community college in the Tennessee Board of Regents College System. Founded in 1965, Chattanooga State offers a wide array of programs and services including:
Degree and certificate study for career preparation and Advancement
University parallel (transfer) studies leading to associate degrees
Partnerships with secondary schools, state and community agencies, and the private sector
Non-credit coursework (including CEU study)
Transitional Studies (reading, writing and basic math)
Adult Education/GED preparation/English as Second Language
Technological and occupational training
Cultural diversity and environmental health initiatives
Chattanooga State serves a six-county area of Southeast Tennessee and bordering counties of north Georgia and Alabama as an open-entry postsecondary institution offering over 50 majors of study toward these degrees and certificates:
Associate of Arts
Associate of Science
Associate of Applied Science
Technical Certificates
Institutional Certificates
Tennessee Technology Center Diplomas and Certificates